March 5, 2019
Dear Friends and Neighbors,

Below is a quick update of just some of the work Iíve been doing since the beginning of the year and a recap of my annual Town Hall.

As always, I would like to hear from you. Please do not hesitate to contact my office if you have any questions or comments.

All the best,
Jeanne Kohl-Welles
Ballard resident Cindy Domingo honored for human rights activism
Congratulations to Ballard resident Cindy Domingo (pictured with husband Garry Owens and son, Silme) for being awarded the King County Martin Luther King Jr. Medal of Distinguished Service. On February 27, it was my distinct pleasure to present her with this award in recognition of her lifelong fight for civil and human rights. Cindy truly honors the legacy of Dr. King and has answered his call to service with strength, grit, and determination. Click here to watch a video about her legacy and all that she has done to make King County and the world a better place to live. Continue reading >>>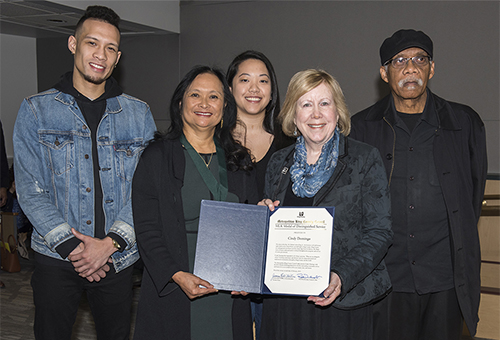 Town Hall recap
A very special thanks to everyone who attended the town hall I co-hosted with Council Chair Rod Dembowski on February 21 at the Phinney Neighborhood Association Center. We were joined by a superb group of subject matter experts who did an excellent job providing information and answering difficult questions. Thanks again to:

- Brian Carter, Executive Director, 4Culture
- Leo Flor, Director, King County Department of Community & Human Services (DCHS)
- Sheila Capestany, Strategic Advisor for Children and Youth, DCHS
- Kelly Rider, Government Affairs Manager, DCHS
- Christie True, Director, Department of Natural Resources and Parks
- Terry White, General Manager of Bus Operations, King County Metro Transit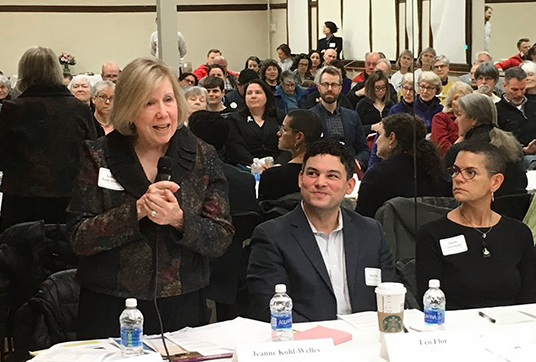 The whole event was expertly moderated by North Seattle College President Warren Brown.

But, the best part was hearing from all of the community members and constituents who shared their priorities and concerns and asked very thoughtful questions. I look forward to this exchange every year.

If you were not able to attend, please do not hesitate to contact me anytime by sending an email at jeanne.kohl-welles@kingcounty.gov or by calling my office at 206-477-1004. I always appreciate hearing from you
Kohl-Welles to lead Board of Health
I'm pleased to announce that last month I was elected by my peers to serve as chair of the King County Board of Health. The King County Board of Health plays a vital role in protecting the health and well-being of all of our countyís residents and helps to assure that people are provided with accessible, equitable, and quality health care.

Iím eager to drive our agenda, tackling difficult issues and exploring new policies and strategies aimed at improving health outcomes for all. Continue reading >>>
Parks levy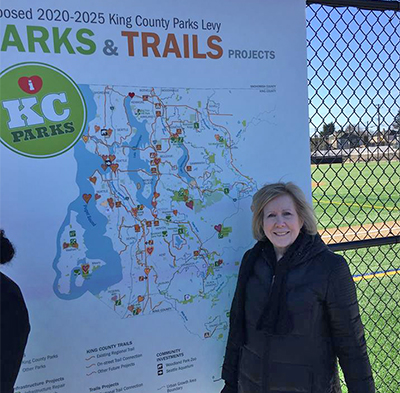 In February, at a press conference in White Center, I spoke enthusiastically in support of King County Executive Dow Constantineís proposal to renew the King County Parks Levy and have since signed on as a sponsor. Ultimately, this levy benefits us all by preserving and conserving our natural lands, expanding access to green space for underserved communities, and helping maintain many of the recreational areas we enjoy.

In addition to providing local cities with funding to protect open space and provide better access to recreation in local neighborhoods, the proposed levy designates funding for the Woodland Park Zoo and the Seattle Aquarium Ė two regional gems located in my district that serve visitors from across the County, especially to children and families residing in underserved communities.

Perhaps most important, the levy expands and enhances our trails and parks. In fact, every Thursday morning my husband leaves at 7 a.m. to go hiking with his buddies. They typically visit spots that benefit from the parks levy like Cougar Mountain Park and Rattlesnake Mountain. After their hikes, they benefit the local economy by enjoying a hearty breakfast at a local eatery and replenish the many calories they burned on the trail. (Although, Iím not sure Alexís hikes warrant a second serving of cinnamon buns.)

And itís not just humans who love our parks! What dog doesnít love the dog run at Marymoor Park? My dogs always did.

The west side may have the zoo and aquarium that draw visitors from throughout the County, but the east side has the trails and open space that draws us city dwellers out of our urban locales to the rejuvenating forests and parks of rural King County.

Thatís why this levy is so important. It benefits us all and King Countyís parks, trails, and open space belong to us all. Whether we live just down the street, or miles away Ė these precious public spaces are ours to enjoy and preserve.
Promoting a healthy workplace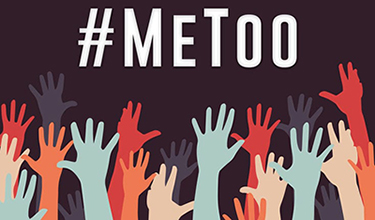 Last year, the Council approved legislation I sponsored to update King Countyís policies and procedures on discrimination and harassment, including sexual harassment, and inappropriate workplace conduct. Along with improved training, the legislation established new requirements that included clear definitions of discrimination and harassment and created new ways to report misconduct. As a result, each agency and department within the County was required to submit its plans to improve and strengthen harassment and discrimination policies, procedures and training.

Early in February, we continued our effort to ensure our employees can speak up and speak out without fear of retribution by updating the policies and procedures for employees, contractors and councilmembers who work at the King County Council. Continue reading >>>
Fossil fuel moratorium
On January 28, the Council passed legislation I was pleased to co-sponsor that placed a six-month moratorium on the establishment of new or the expansion of existing major fossil-fuel facilities in unincorporated King County. The measure also directs the Executive to study fossil-fuel infrastructure in King County and report the impact it has on our environment and health. Climate change is real and action is needed now to reverse course so our children and their children are able to live healthy and happy lives and to protect the well-being of our elders and vulnerable citizens and, for many of us, our pets, salmon, eagles, and so forth. Itís more than just us, we can do our part.

Click here to read a Seattle Times article about the approved legislation.
Winter weather response
The winter weather that blasted our region at the beginning of February was challenging for us all. However, it was especially challenging for our most vulnerable neighbors who live on the streets. In response, King Countyís Department of Community and Human Services (DCHS) activated additional overnight shelter space and used County buildings to operate shelter and day center services. The 4th and Jefferson Day Center operated at or near capacity for the duration of the emergency. Click here to read a press release from the Executiveís Office that was sent out right before the storm detailing the emergency response plan.
Metro service changes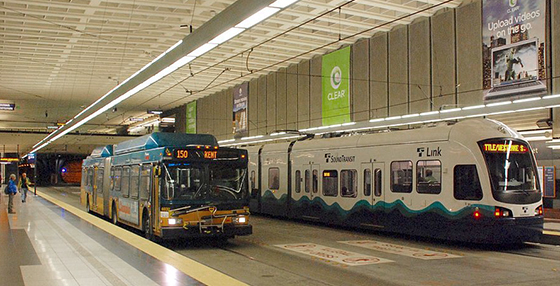 On March 23, seven bus routes will shift from the Downtown Seattle Transit Tunnel to surface streets to accommodate the Washington State Convention Center construction and future Link light rail expansion.

To keep traffic moving on the surface streets, new transit pathways will be established on 5th and 6th Avenues and all-door boarding will go into effect for all routes on 3rd Avenue. Click the following link to learn more about routes that have new service or routing revisions, what happens when the buses come out of the tunnel and how all-door boarding works: https://kingcounty.gov/depts/transportation/metro/schedules-maps/service-change.aspx
Mental Illness and Drug Dependency (MIDD) Advisory Committee
I am pleased to represent the King County Council on the MIDD Advisory Committee again this year. King Countyís MIDD is a countywide 0.1% sales tax for programs and services for people living with or at risk of behavioral health conditions. The sales tax generates around $134 million each biennium. The MIDD Advisory Committee is an advisory body to the County Executive and Council for the purpose of ensuring that implementation and evaluation of the strategies and programs funded by the MIDD sales tax revenue are transparent, accountable, collaborative and effective.

The Advisory Committee is a unique partnership of representatives from the health and human services and criminal justice communities, including providers and other community partners. The initiatives MIDD currently focuses on include prevention and early intervention, crisis diversion, recovery and reentry, system improvement and therapeutic court. MIDD Advisory Committee meetings are open to the public and have a dedicated public comment time on each agenda.
Keep in touch
Thanks again for taking the time to read my e-newsletter and remember I do my job best when I hear directly from you. Please do not hesitate to contact me anytime if you have any questions or concerns. You can also stay tuned in to what Iím doing by following me on Twitter at @KCCKohlWelles or on Facebook at facebook.com/CMKohlWelles.