May 23, 2019
Dear Friends and Neighbors,

Itís hard to believe that summer is nearly here. I hope many of you are able to relax this Memorial Day weekend and I hope you are able to take some time to remember those you have known that have lost their lives serving in the armed forces.

Iíve been busy this past month at the Council working on a whole host of issues, including:

ē Laying the groundwork for a regional approach to our homelessness and housing crisis.
ē Deliberating how we will distribute funding made available through the Puget Sound Taxpayers Accountability Account (PSTAA) to improve educational outcomes countywide. You can click here to learn more about this program.
ē Working on the first supplemental budget of the year. I will be offering an amendment to include further study of a potential water taxi route from Ballard to downtown Seattle.

The rest of this e-newsletter is meant to provide you with an update on some of the other issues Iíve been working on since my last update. As always, I would like to hear from you. Please do not hesitate to contact my office if you have any questions or comments.

All the best,
Jeanne Kohl-Welles
Measles update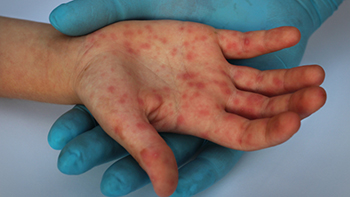 Measles is making a comeback, with cases of people being exposed to or infected by measles on the rise right here in King County. According to new analysis from researchers at the University of Texas at Austin and Johns Hopkins University, King County ranks 5th on a list of counties at the greatest risk of a measles outbreak in 2019.

Last week, I chaired the monthly Board of Health meeting at which we had a briefing by Chief Medical Officer Dr. Jeff Duchin about measles infections in King County. You can watch his briefing by clicking here. The key takeaway is that there is no reason for panic, but if you havenít already, please be sure to get vaccinated as soon as possible.

Also, click here to read an article that appeared in the Seattle Times on what to do if you think you have been exposed to measles.
Preventing sexual assault, domestic violence, and missing and murdered indigenous women and girl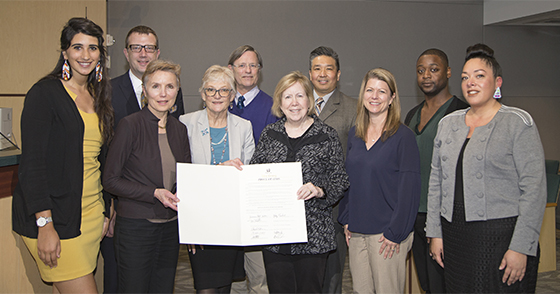 As the Chair of the King County Board of Health, Iíve initiated the launch of a subcommittee focused on using a public health approach to preventing sexual assault, domestic violence, and missing and murdered indigenous women and girls.

At the April Board of Health meeting, members heard from Abigail EchoHawk (Director of the Urban Indian Health Institute), Sofia Locklear (Evaluator II, Urban Indian Health Institute), Lady Anderson (Director of Programs at Gay City: Seattle's LGBTQ Center) and Mary Ellen Stone (Director of King County Sexual Assault Resource Center).

Panelists spoke about the need for a bold public health approach and how individual risk factors cannot change until structural problems are addressed. Institutional racism, sexism, transphobia and other systems of oppression were listed as factors that allow violence to continue. One in three Native women on average have reported being raped, compared to 1 in 5 women nationally. Native women are also two and a half times more likely to experience sexual assault than any other ethnic group.

In a survey of 148 Native women in King County, 94 % reported having been sexually assaulted, with the average age being thirteen.

Following the briefing, Board members proclaimed April as ďSexual Assault Awareness Month in King County.Ē
Eliminating bus fare during major snow events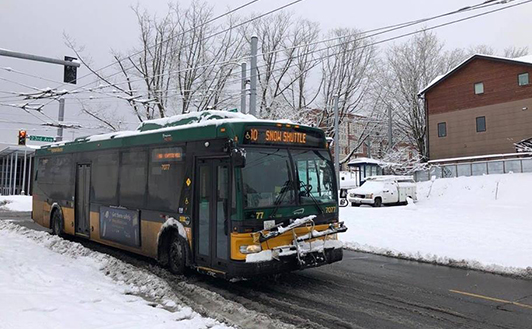 This past winter, our region was hammered with one of the worst snow storms the region has ever seen. During the storm, cars skidded out of control or got stuck, people were slipping on sidewalks, and too many of our most vulnerable citizens were stranded and exposed to brutal conditions.

To promote safety, encourage people to keep their cars off the road, and to help ensure no person is stranded outside because they cannot afford to take a bus to where they need to go, I have proposed legislation that would allow for free King County Metro Transit service during major snow events. The legislation would make Metro service free whenever Metro activates the Emergency Snow Network (ESN). The ESN was activated for the first time during the snow storm in February, significantly reducing service to 60 core bus routes and shuttles primarily serving key arterials and transit centers.

The legislation has been referred to the Councilís Mobility and Environment committee and will likely be scheduled for a public hearing in early June.

News reports on this issue:

Seattle Times: King County to consider offering free Metro bus rides during snow emergencies
KIRO 7: King County council member proposes free transit for next snow emergency
West Seattle Blog: Free Metro rides in snowstorms?
The Stranger: Potential Climate Change Perks: Free Transit
Two KC vans come out of retirement
In April, I was pleased to deliver vans to two non-profit organizations that serve my district and beyond as a part of the Councilís retired van program. One of the vans was delivered to Compass Housing Allianceís Compass Cascade location and the other to Soccer without Borders. Compass Housing Alliance has served the region for 99 years and Compass Cascade has been open since 1999. It is a harm reeducation housing program that provides free or reduced housing to 32 adult women. Staff provide a judgement free zone so that their tenants can feel safe while receiving personalized case management services.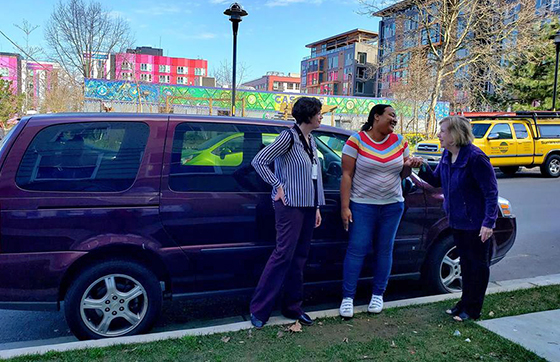 Soccer without Borders is a wonderful program that combines soccer, education, and community-building activities that help welcome new immigrant, refugee, and asylum seeking youth into the community.

Since 1995, the King County Council has transferred retired vans from Metroís Vanpool fleet to multiple nonprofit organizations. The surplus vans are used to help transport low-income youth, seniors, and people with disabilities.
Keep in touch
Thanks again for taking the time to read my e-newsletter and remember I do my job best when I hear directly from you. Please do not hesitate to contact me anytime if you have any questions or concerns. You can also stay tuned in to what Iím doing by following me on Twitter at @KCCKohlWelles or on Facebook at facebook.com/CMKohlWelles