July 26, 2018
Affordable housing update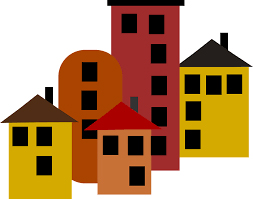 Amidst our housing affordability crisis in King County, I've heard from many of my constituents about concern for people experiencing homelessness in our region. I appreciate their desire to hold King County accountable to our goal of making homelessness rare, brief and one-time. Homelessness and the inadequate supply of affordable housing are daunting issues to tackle, and it can be frustrating to see the problem worsen as we continue to invest resources. As a member of the Regional Affordable Housing Task Force and One Table, I am working to address some of the root causes of homelessness.

The short story is, we have to do more. While we continue to make large investments in improving our homelessness-response system and building more affordable housing units, there continues to be a strong correlation between increases in rent and in the number of people experiencing homelessness in our region. Continue reading >>>
Used vans donated to good causes
Four organizations in Council District 4 will receive retired Metro Transit Vanpool vans to provide transportation assistance to for low-income, elderly or young people or people with disabilities. The retired vans have been part of Metro Transit's vanpool fleet for at least six years and have reached the end of their service life. When the vans reach this age, they are considered surplus. Governments, agencies and organizations that receive the vans must meet specific requirements in order to qualify to receive a donate van.

The organizations that serve my district receiving vans this year are:

• Cascade Women's Program (Compass Housing Alliance),
• Small Faces Child Development Center,
• Soccer Without Borders,
• United Indians of All Tribes Foundation

These vans have a lot of miles left in them and it is heartening to know that they will be put to good use by organizations that help those in need and make our community a better place to live.
New human trafficking awareness campaign launched



Police estimate up to 500 youth, some as young as 12 years old, are being exploited for sex work every day in King County. To try and tackle this despicable practice, I have joined Councilmember Reagan Dunn in sponsoring legislation to launch a regional trafficking awareness campaign.

The public awareness campaign has three main goals:

• Raise public awareness about the nature of human trafficking, how and where it occurs locally, and how to prevent and stop it;
• Help identify victims and promote access to victim services; and
• Decrease demand in trafficking.

Continue reading >>>
VSHSL Implementation Plan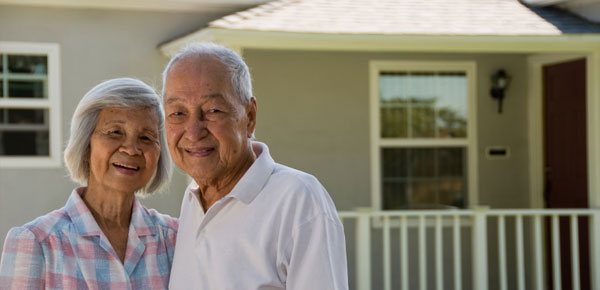 Services supporting those homeless who have served our country and the region's growing senior population highlight the Veteran, Seniors and Human Services Levy (VSHSL) implementation plan unanimously adopted earlier this month by the King County Council.

The implementation plan governs the expenditure of VSHSL proceeds and is the result of collaboration among the county, local governments and service providers. The public also had an opportunity to review and comment on the plan, including at a special meeting of the Health, Housing and Human Services Committee held at the Pike Place Senior Center last month.

The levy will provide support to reduce homelessness and provide greater housing stability for veterans, seniors, and vulnerable communities. It will also continue to support county residents who are living in poverty, are immigrants and refugees, who are survivors of domestic violence, and those who have experienced, housing, health, or financial insecurity.

The voters of our County overwhelmingly supported the VSHSL levy last year because it is a game changer for the way we go about supporting our most vulnerable populations Our community has high expectations for what the proceeds of this levy will accomplish and I am pleased this spending plan meets those expectations and beyond. For the next six years seniors, veterans and vulnerable individuals and families throughout King County are going to be supported as never before. Perhaps most importantly, we are making a major investment in affordable housing which our region desperately needs. Continue reading >>>
Don't Forget to Vote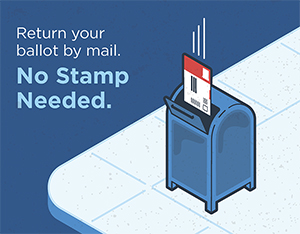 Don't forget! You no longer need a stamp to vote by mail. Make sure to mail your primary elections ballot before Aug 7 or drop it at a local ballot drop box. To find out if you're registered, check to see where the nearest ballot drop box is, or track your ballot, be sure to visit King County Elections at https://www.kingcounty.gov/
depts/elections.aspx