November 7, 2018
Budget update
Last week, after six weeks of review, the four budget panels tasked with scrutinizing and strengthening specific issue areas within the budget wrapped up their work. I chaired the panel focused on our County's affordable housing and homelessness crisis. The recommendations from these panels and from the Council's Budget Leadership Team, of which I have been a member, have been combined to create a striking amendment to the Executive's proposed budget. You can read the Budget Leadership Team's proposed striking amendment by clicking here.

Broadly, the proposed budget striker addresses important public policy priorities as it allocates $100 million to support the development of affordable transit-oriented housing, increases funding for homeless shelters countywide including new winter shelters and modular bridge housing units, reforms the County's cash bail process, increases bus service hours system wide, implements a low- or no-cost fare program for people living in poverty, and funds major improvements to Metro's para-transit program, among many other programs and services.

Tomorrow, the Budget and Fiscal Management Committee will meet at 9:30 a.m. in the 10th floor Council Chamber to discuss, deliberate and potentially vote to move the proposed striker to the full Council for a final vote next Tuesday. If you would like to provide comment on the proposed striker but are unable to do so in person, you can still leave feedback by visiting our budget page and clicking the "Comment on the Budget" tab.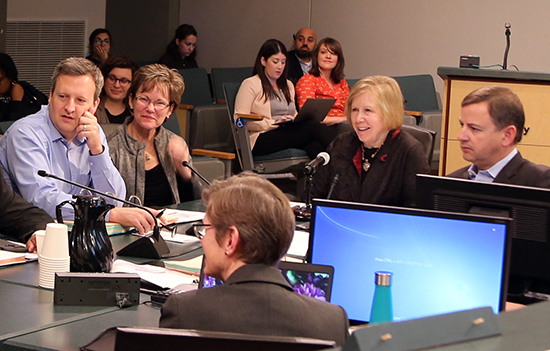 Here's a list of some of the budget items I've introduced that are contained in the striking amendment:

- Ensuring the full implementation of new harassment and discrimination policies. Earlier this year, I sponsored an ordinance calling for County departments to update and develop new harassment and discrimination policies and procedures. Funding provided in the striking amendment to the budget will help implement this process. Black Lives Matter and #MeToo helped provide what was needed to begin a cultural shift. Now we're take this momentum to align our own policies, procedures and training to create work environments that are inclusive, safe and respectful for the more than 14,000 employees in King County government. New funding will help implement these new requirements.

- U visa certification processing at King County Sheriff's Office (KCSO). The U nonimmigrant status visa, also known as the U visa, is essentially a permit that allows for victims of crime immigrating to the United State to enter or remain in the U.S. when they might not otherwise be able to do so. There is a list of qualifying crimes, including domestic violence and sexual assault, for which victims are able to qualify for being granted a U visa. The crime must have occurred in the United States and the victim must be helpful to law enforcement or the government agency that is investigating the crime. Currently, it can take up to six months for KCSO to certify U visa requests. In addition, T visas, a similar visa for victims of trafficking, are included. Language is included in the striking amendment to add an additional full-time records management specialist to ensure KCSO is processing U visa requests within the state-mandated 90-day time frame.

- Combatting labor trafficking. Earlier this year, the Council unanimously passed legislation I sponsored to train certain King County employees, e.g., first responders, to recognize and report signs of labor trafficking. The striking amendment sets aside funding to fully implement this program. It's an important step toward ensuring no one in our county is coerced or forced to perform labor or services against their will.

- Improving jury participation. Jurors are an essential part of our justice system but the courts continue to struggle with participation, and jury pools often do not reflect the racial and ethnic diversity of King County. This striking amendment requires development of a plan on how we can increase juror participation and ensure jury pools become more diverse.

- Protecting marine life and Southern Resident Killer Whales. The plight of the southern resident killer whales, which lost three members this summer, has become national news. As their food supply, primarily Chinook salmon, dwindles, Southern Resident Orcas in our region are facing significant threats to their survival. It is clear that more should be done to identify the extent to which industrial waste and storm water runoff, as channeled through wastewater effluent, is impacting marine life in the Puget Sound. That's why I've secured funding in the striking amendment to carry out a study and provide potential solutions to reduce the level of toxics discharged into Puget Sound. I was also able to include language in the striker that sets aside funding to update the County's Integrated Pest Management program that is responsible for tracking how pesticides are utilized by County agencies.

Additionally, I was able to secure grants and funding for programs and organizations important to the residents of District Four, including:

• $15,000 for FareStart
• $10,000 for United Indians of All Tribes Youth Program
• $10,000 for Phinney Neighborhood Association Youth Program
• $4,000 for OARS for Women Vets
• $2,000 for Queen Anne Helpline
• $2,000 for Pike Market Food Bank
• $2,000 for Labor Agency Food Bank
• $2,000 for Family Works Greenwood and Wallingford Food Banks

Last, but certainly not least, along with Councilmember Rod Dembowski, I was able to help secure $1.5 million for planning and pre-design for an affordable housing project that will be located at North Seattle College. This uniquely situated development will benefit students and others due to its close proximity to the campus and the pedestrian bridge that will connect it to Sound Transit's Northgate light rail station, set to open in 2021. A special thanks to Seattle City Councilmember Debora Juarez and House Speaker Frank Chopp for their dedication and hard work in making this project become a reality.
Thanks for attending my budget town hall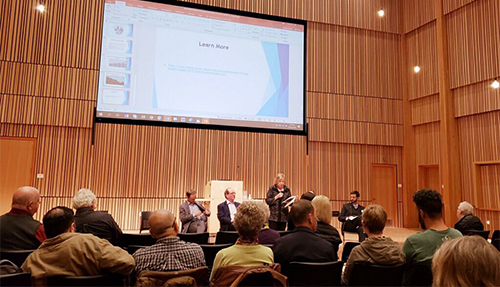 Thanks to all who attended my town hall at the Nordic Museum on October 24th. We had a constructive and engaging conversation on issues related to the County budget. Special thanks to our moderator Carolyn Busch, Chief of Staff of the King County Council, and panelists Dwight Dively, King County Budget Director; Bill Bryant, Manager of Service Development at King County Metro Transit; Mark Ellerbrook, Division Director of Housing & Community Development at DCHS; and Brad Finegood, Assistant Division Director of Behavioral Health and Recovery at DCHS.

If you were unable to attend, I am planning on hosting another town hall early next year. Stay tuned to my updates for more info.
Remembering Pittsburgh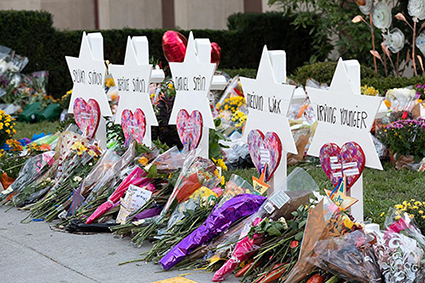 Last week I attended a powerful and beautiful vigil at Temple De Hirsch Sinai to remember the victims of the mass shooting at the Tree of Life Synagogue in Pittsburgh. We all must be stronger than hate. I was particularly moved by the first part of the responsive reading: "Where there is ignorance and baseless hatred – Let there be enlightenment and knowledge."

In these situations, it's easy to feel helpless and feel like there is nothing that can be done, especially as gun violence continues to rip our country apart. But I am reminded of the words of Viktor Frankl who said, "When we are no longer able to change a situation, we are challenged to change ourselves." Now is the time for all of us to find the courage within to be kind to each other, stand up to prejudice with love, and overcome hatred together.

I was pleased to have shared in the experience with my colleagues from the King County Council Joe McDermott and Rod Dembowski.
Youth Sports Grants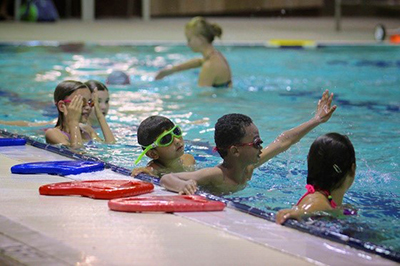 Each year, King County Parks issues grants to support youth sports in the region. Grants are available to support programs and capital projects that increase youth access to health enhancing physical activity. In order to begin the process of applying for a grant you must turn in a letter of intent by January of 2019. More information will be available in December including award ranges. For more information, visit the youth sports grants website by clicking here. You can also email any question you have to sportsgrants@kingcounty.gov.
Keep in touch
Thank you for taking the time to read my e-newsletter. Please do not hesitate to contact my office if you have any questions or concerns. Stay tuned for more updates.