December 5, 2019
Dear Friends and Neighbors,

Time really flies. This month marks the end of my fourth year serving as a King County Councilmember and I've loved almost every minute of it. Earlier this month, I was elected to serve a second term representing District 4 by a 74% vote and I'm thrilled to be able to continue working hard for each and every one of you during my second term.

Things haven't slowed down a bit since my last e-newsletter went out in October. We had a thought-provoking briefing in the November meeting of the Board of Health on the public health impacts of climate change, we passed a supplemental budget that makes significant investments in District 4and countywide, and our work to create a regional homelessness authority is close to the finish line. More about these items below.

Please be aware that if you are visiting the King County Courthouse on Third and James, the Third Avenue entrance will be closed through the New Year because of public safety and security concerns. You can click here to learn more. Also, keep in mind that the last Council meeting of the year will take place on December 11.

The rest of this e-newsletter is meant to provide you with an update on some of the other issues I've been working on since my last update. As always, I would like to hear from you. Please do not hesitate to contact my office if you have any questions or comments.

All the best,
Jeanne Kohl-Welles
Regional approach to homelessness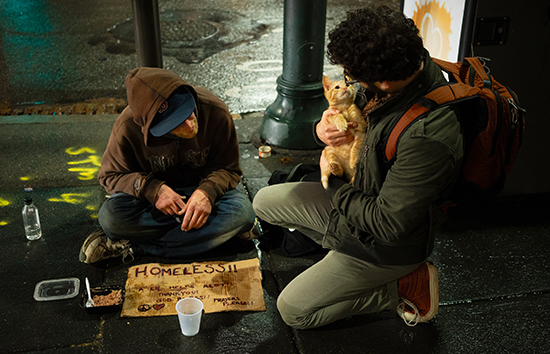 We are coming close to finalizing our work on the establishment of a new regional homelessness governance model – focusing on unifying and consolidating the homelessness response system across Seattle and King County.

At this Thursday's Regional Policy Committee, I will be introducing a striking amendment that is reflective of the negotiations I have helped convene over the last few months. Participants of these negotiations include fellow King County and Seattle Councilmembers, the Seattle Mayor and County Executive's offices, representatives from suburban cities across King County, service providers and the philanthropic community.

This has been an incredibly complex process involving elected leaders and regional stakeholders with differing points of view on how this new authority should operate. Ultimately, my proposal is a product of compromise and may not be viewed by any of the parties involved as perfect. However, I believe we have crafted a proposal that has the capacity to build a solid alliance across governments and agencies to finally begin to reverse the effects of this bleak chapter in our region's history.

You can stream the proceedings of the Regional Policy Committee live this Thursday beginning at 9:30 a.m. by clicking here. If the legislation is passed by the Regional Policy Committee, it will be on the agenda of the Council's last meeting of the year, Dec 11 at 9:30 a.m.
I-976 court ruling
Late last month, King County joined in a lawsuit against Initiative 976, which was approved by voters statewide but failed by a nearly 20-point margin in King County. The lawsuit, also filed by the City of Seattle, Association of Washington Cities, and many other jurisdictions and organizations, makes a strong claim that I-976 violates multiple provisions of the Washington State Constitution.

Last week, a King County Superior Court judge ruled that arguments claiming the initiative's ballot title was misleading were substantial enough to grant a temporary injunction. The case will likely wind up in the State Supreme Court.

I support the decision to file a lawsuit. Too much is at stake and we owe it to our transit riders, especially those with disabilities, who stand to lose a significant amount of transit service if I-976 is implemented. The entire state voted but the bulk of the initiative impacts the Puget Sound region serviced by Sound Transit. King County stands to lose $52 million in Regional Mobility Grant Program awards that fund RapidRide expansion and reliability improvements, $36 million for transit serving persons with disabilities, and other critical transportation funding. If these drastic cuts are going to happen, it is our duty to ensure the process that led to these cuts was legal under the state's Constitution.
Public health approach to climate change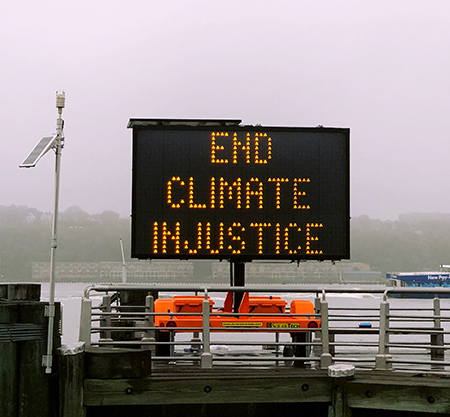 A recent report released by the United Nations stated that drastic action is needed now to avoid the worst effects of climate change. Last week, we had a very thought-provoking briefing and discussion on the public health impacts of climate change at the November meeting of the Board of Health for which I serve as Chair. Public Health's Chief Medical Officer Dr. Jeff Duchin presented a PowerPoint on what we can expect in the years to come regarding health outcomes amid our worsening climate crisis. You can click the following link to access the PowerPoint: https://aqua.kingcounty.gov/…/images/ClimateHealth_BOH_NOV2…

Bottom line, the Seattle-Tacoma Area is now one of the ten most polluted areas in the nation – largely because of increased occurrence of wildfires. If we do not cut global greenhouse gas emissions entirely by 2040, we will likely suffer catastrophic consequences and our most vulnerable populations will suffer the most, including children, seniors, communities of color, immigrants and low-income and disenfranchised communities.

The meeting featured a panel discussion including staff from King County who described what the County is doing to combat climate change through our Strategic Climate Action Plan. Panelists also included members from front line communities – those communities mentioned above that are more vulnerable to the negative impacts of climate change. A major focus of the discussion centered on environmental and climate justice issues. The Board of Health will consider next steps at our next meeting on January 16, 2020.
Statute of limitations
Many workers in King County now have a much larger window of time to report employment discrimination or workplace misconduct. An ordinance I sponsored was approved by the King County Council unanimously earlier this month, extending the statute of limitations for reporting sexual harassment and other forms of employment discrimination in King County to two years. Continue reading >>>
Supplemental budget includes funding for District 4
As a member of the Budget and Fiscal Management Committee, I engaged with my colleagues to ensure the values and needs of the residents of District 4 were reflected throughout the supplemental budget that was approved by Council on November 20th.

Some of what is in the budget are the expansion of the West Wing of the King County Jail for increased use as an enhanced shelter for some of our most vulnerable homeless populations, addition of electric vehicle charging stations as part of broader investments in fighting climate change, a new human trafficking awareness campaign, and investments in criminal justice technology. I was also able to help secure funding from a variety of revenue sources for programs and organizations directly serving the residents of District Four. Continue reading >>>
Bus electrification briefing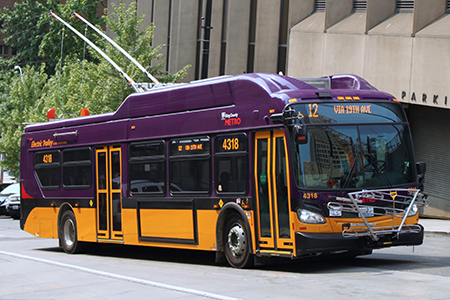 The November 19th Mobility and Environment Committee featured a briefing on the ordinance I sponsored as part of a package of climate legislation that aims to accelerate the transition of King County Metro's bus fleet to all-electric, moving the target date from 2040 to 2035. My "Jump Start" proposal also calls for a 500% expansion of the electric vehicle charging network at county buildings, parks, and park-and-rides completed by 2030. Under my proposal, the county would also accelerate conversion of its 2,000+ vehicle fleet to all-electric. You can click here to read my ordinance in its entirety.

At the briefing, my colleagues and I had a productive conversation about the challenges and obstacles to achieving a zero-emission vehicle fleet. My proposal will likely be heard again in the Mobility and Environment Committee in January. In the meantime, I am working on a striking amendment with representatives from Metro and the Executive's Office to fine tune my proposal so that it establishes ambitious electrification goals without negatively impacting Metro's ability to maintain current service hour levels. Stay tuned.
Southern Resident, wastewater study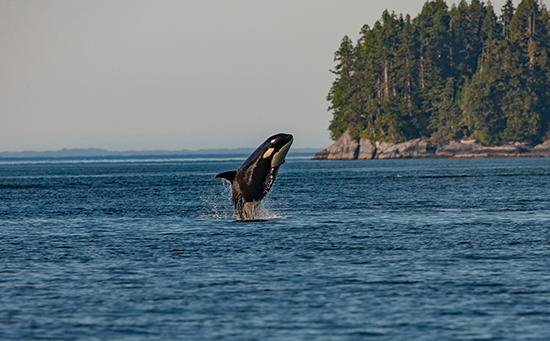 In the 2019-20 budget, I was able to secure funding for a study to better understand the impact wastewater has on Puget Sound marine life – specifically Southern Resident killer whales and the chinook salmon they depend on for survival. Now, that study is getting underway. Check out this article that was published in Crosscut to better understand what the researchers will be looking for and how the study will be conducted: Salmon on Prozac? A new study will look at what King County's wastewater chemicals do to fish and orcas
Tenant protection update
In last month's e-newsletter I discussed why I have joined Councilmember Larry Gossett in sponsoring a suite of legislation that will help increase affordability for and access to stable housing as well as increased representation for renters. As of now, we have passed two of the four proposals from this package – a bill aimed at creating a strategy to develop and retain affordable housing in two of our unincorporated urban centers (Skyway and White Center) and legislation to form a King County Renters' Commission to advise officials on renter issues and possible measures to improve housing access and affordability.

In January we will take up the other two items, including "Just Cause" eviction legislation and the creation of a pilot program to help low-income renters when they are displaced by rent hikes in Skyway and White Center. You can click here to learn more.
Keep in touch
Thanks again for taking the time to read my e-newsletter and remember I do my job best when I hear directly from you. Please do not hesitate to contact me anytime if you have any questions or concerns. You can also stay tuned in to what I'm doing by following me on Twitter at @KCCKohlWelles or on Facebook at facebook.com/CMKohlWelles