November 9, 2017
Dear Friends,
I hope you are all enjoying our fall weather and the change in seasons. I've included some information on preparing for winter storms. We may need it this year earlier than in past years!
The council will be working on our garbage contracts which will potentially last for decades. A major Waste to Energy report was delivered on Monday and will be online soon. Great information. If you have seen any Waste to Energy plant in the world and support the concept, please let me know as this will be an interesting debate of special interests and old technology vs. modern science and keeping up with worldwide standards. It is exciting to learn more on this topic. There is a lot of information on Waste to Energy on my council page: www.kingcounty.gov/lambert.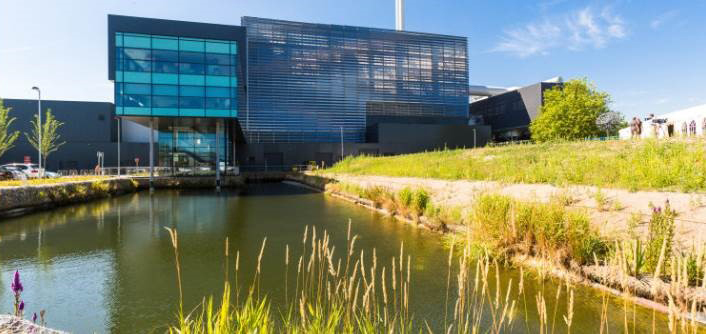 Suffolk Energy from Waste Facility, Great Blakenham, Suffolk, U.K.
Included in this newsletter is information on CSA (Community Service Area) Grants. These small grants are for improvements to your communities. Applications are due on Nov 20th. Also, please note the information on Best Starts for Kids grants.
It's always a pleasure to represent District 3.
Kathy Lambert
In this Issue:

1. CSA Grants
2. Best Starts for Kids Blog
3. Best Starts for Kids Resource Brokering RFP (basic needs provided for kids)
4. Recognition of Two Sheriff's Deputies
5. Flood Season is Here – Be Prepared
6. Exciting Transportation News in District 3

A total of $90,000 will be available in 2018 for unincorporated area projects.
In the last six years, more than 200 projects have been funded throughout unincorporated King County, including:
National Night Out events;
Support for local senior centers and food banks;
Investments in neighborhood tool libraries;
Community signage; and
Youth projects
Proposals should demonstrate how activities would be accessible to all unincorporated King County residents regardless of race, income, or language.
A minimum match of 25 percent of the total project cost is required in the form of volunteer time, cash, or in-kind services.
Applications are due Friday, Nov. 17.
Priority for funding will be given to local, community-led organizations in unincorporated King County that encourage collaborations and partnerships. Events, such as festivals, and safety projects; neighborhood improvement projects, graffiti removal and clean-up; community-led planning or training or signs for a neighborhood or community.
Information about the 2018 application process and a list of previous awardees are available online: http://www.kingcounty.gov/initiatives/community-service-areas/engagement-grants.aspx or call: Marissa Alegria, 206-477-4523 | marissa.alegria@kingcounty.gov
Best Starts for Kids was passed by voters in 2015. It is now in the process of implementation and awarding of contracts. The BSK Blog is the place to go to find out what RFPs (Requests for Proposals) are currently open. This is a great opportunity to access these funds.
3. Best Starts for Kids Resource Brokering RFP (basic needs provided for kids)
IMPORTANT NEWS: Applications open for Basic Needs Resource Brokering – due Nov 21
To help ensure that basic needs are met for all families in King County, Best Starts for Kids will strengthen the capacity of organizations who help to secure families' basic needs. Basic needs are defined as the necessities that young children and their families need to support healthy growth and development, including but not limited to: diapers, cribs, car seats, formula, food, and clothing. The request for proposals to help meet the basic needs of families through resource brokering is now available here: http://www.kingcounty.gov/depts/health/partnerships/RFP.aspx
Learn more about resource brokering and the importance of meeting basic needs for families here: https://is.gd/ResourceBrokering
The Basic Needs Resource Brokering funding opportunity is one of three funding opportunities that support Best Starts Community Based Parenting and Peer Supports strategy. Additional funding opportunities will be released this year and in 2018.
4. Recognition of Two Sheriff's Deputies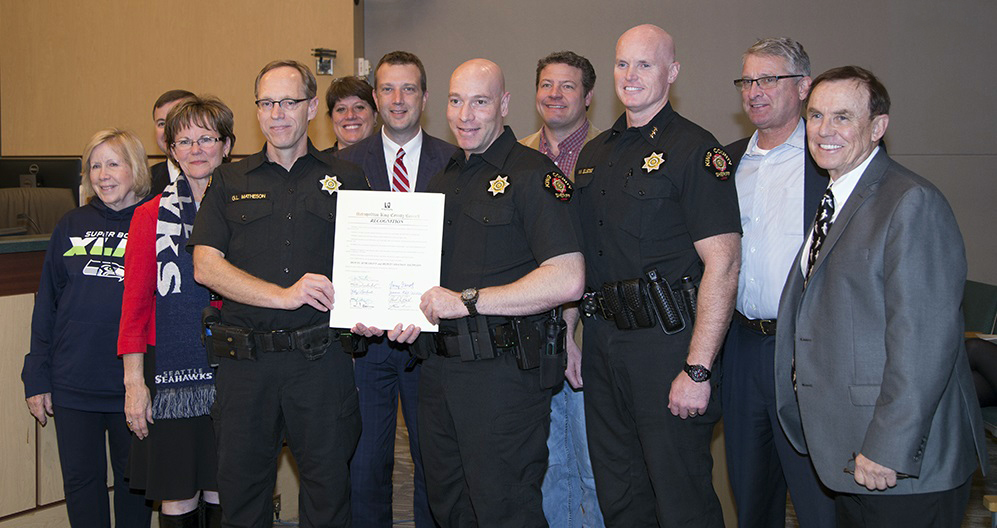 On Monday, Oct 30, the Council recognized Sheriff's Deputies Seth Grant and Graydon Matheson for their above the call of duty work in providing CPR and using an AED on a passenger aboard a flight on which they were also travelling. Their work in using this highlights the importance of everyone knowing how to administer CPR and use an AED.
5. Flood Season is Here – Be Prepared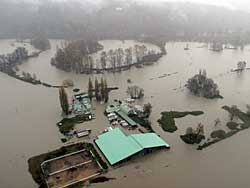 Flooding on the Snoqualmie
Our district is impacted by flooding during parts of the year. Here's some good information from King County's Unincorporated Area News about how to prepare for flooding:
Heavy rainfall can trigger flooding along rising rivers and creeks, and streets can flood because of clogged storm drains. Taking a few simple steps today can save you thousands of dollars tomorrow and protect your family and property.
Take Winter By Storm offers three simple tips to prepare for flooding:
Build a kit. Create an emergency preparedness kit with at least a three-day supply of non-perishable food and water for your home and office. Kits prepared for vehicle road travel and winter weather evacuation go-kits are also advised.
Make a plan and practice the plan with your family and those who depend on you.
Stay informed and know the weather approaching so you are prepared for whatever Mother Nature throws our way. Knowing winter weather hazards and where to find resources to prepare is vital to protecting your property and those you love.
You can find more details at http://takewinterbystorm.org/. It's your one-stop winter hazards information hub that includes regional resources related to high winds, heavy rain, snow, freezing conditions, power outages, flooding and more.
Staying informed about current conditions and safety directives is critical for protecting your loved ones. Check https://kcemergency.com/ for up-to-date information during an emergency. Register for public alerts at www.kingcounty.gov/ALERT. You can also get real-time flooding information on your mobile device by downloading the free King County Flood Warning app, which shows current river flows, forecasts and flood phases. Armed with good information, we are all safer!
6. Exciting Transportation News in District 3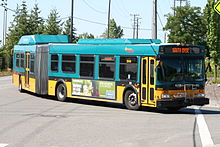 On September 23, Metro Route 269 started new midday service, weekdays every 30 minutes for riders in Redmond, Sammamish and Issaquah from 9:30 am to 3:30 pm. This means weekday buses come at least every 30 minutes from 7 am to 6:30 pm!
More information about this and other Metro Transit improvements is online at http://kingcounty.gov/depts/transportation/metro/schedules-maps/service-change.aspx